Jamaica Hibiscus Margarita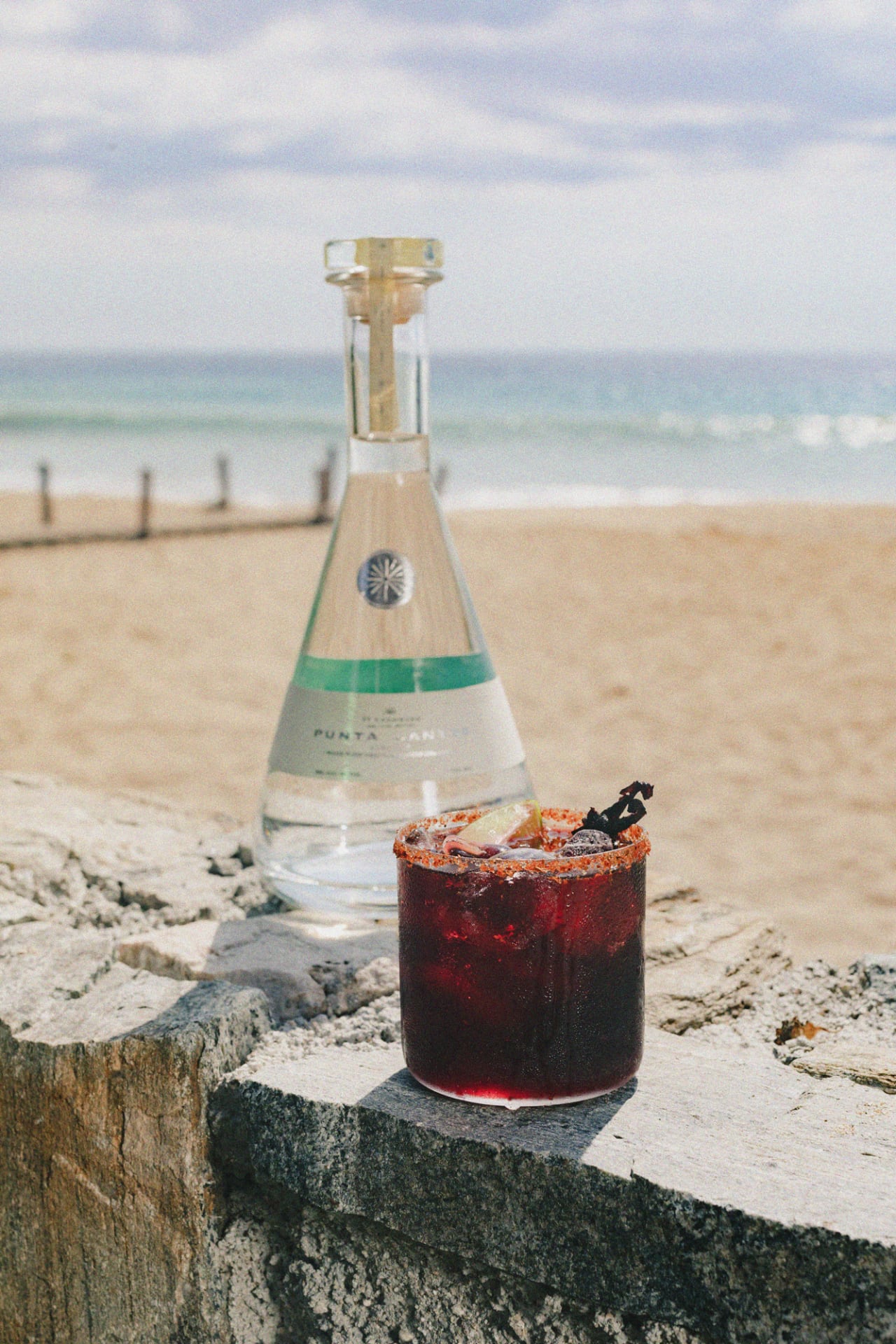 Flavored with the depth of tequila and bright lime juice, the drink gets its color from a homemade hibiscus syrup. One of the most delightful cocktails, refreshing and vibrant, just sip and enjoy a glass of cheer.
Ingredients

Punta Santos Tequila Liqueur
1 ½ oz (45ml)
Water
6 cups
Dried Hibiscus Flowers
2 oz (1 ½ cups)
Fresh Lime Juice
½ oz (15ml)
Packet Monk Fruit in the Raw
1
Ice
Shaker
Rocks Glass
Salt and Chili Powder
Lime Wedge
Method
In a medium saucepan, bring the hibiscus flowers, 1 packet of monk fruit, and 6 cups water to a boil. Remove from the heat and strain into a bowl. Let the syrup cool down.

Run lime wedge around the outer rim of a margarita glass and dip rim in a blend of salt and chili powder. Set aside.

Fill the shaker with ice, pour 1 ½ oz of Punta Santos Tequila Liqueur, 3 oz of the hibiscus syrup, ½ oz of fresh lime juice. Shake vigorously for about 12 seconds, until chilled.

Fill the rocks glass with ice and serve the cocktail.