Skinny Paloma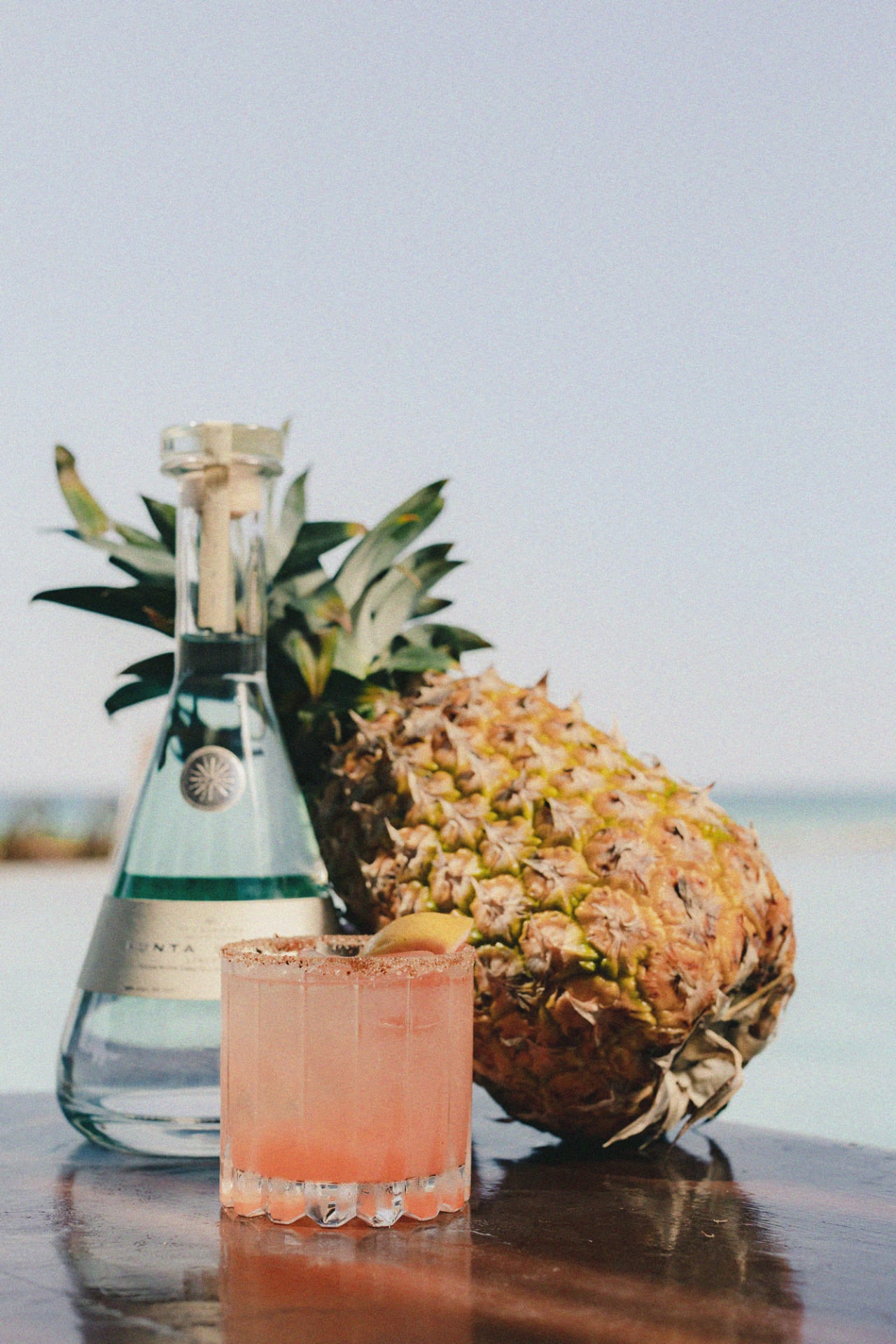 In the homeland of tequila, the Paloma Cocktail is queen. Grapefruit, the drink's signature ingredient, is one of the most widely harvested fruits on American soil. A real beauty of this drink is that if getting freshly squeezed juice is too much of a hassle, a good pink grapefruit soda will do the trick.
Ingredients

Punta Santos Tequila Liqueur
1 ½ oz
Fresh Grapefruit Juice
1 oz
Fresh Lime Juice
½ oz
Topo Chico or Sparkling Mineral Water
5 oz
Packet Monk Fruit in the Raw
1
Ice
Rocks Glass
Salt and Chili Powder
Lime Wedge
Method
Run lime wedge around the outer rim of a rocks glass and dip rim in a blend of salt and chili powder.

Muddle 1 packet of monk fruit with 1 oz of fresh grapefruit juice and ½ oz of lime juice until it is ground into a paste or completely dissolves. 

Fill the glass with ice.

Add 1 ½ oz Punta Santos Tequila Liqueur.

Top with Squirt Zero Sugar or Pomelo Light Soda.

Stir the cocktail with a bar spoon.